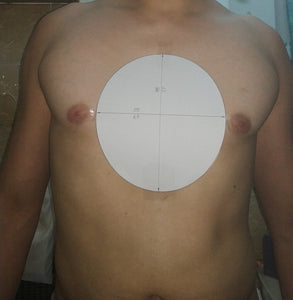 You can download and print the perimeter of each Vacuum Bell to see how they will cover your Pectus and determine what's the best model for you.

Just cut it of and attach it over your chest using scotch tape, be sure to verify the printed dimensions are correct.

To download the zip archive with all the perimeters you can complete the checkout for free, thank you.