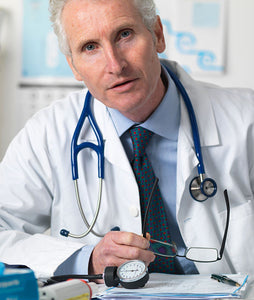 Dr. Alexander Belkin will help you to determine the correct model size for your Pectus Excavatum.

Vacuum Bell Therapy will not give you the expected results if you use the wrong device, that's why is so important.


It's easy to get the wrong device without guidance because many factors play a role:
Pectus asymmetry, flared ribs
, the device needs to be bigger than the pectus area, the effective vacuum diameter is smaller than the nominal one, and the nipples must be preserved from direct vacuum pressure.
Dr. Belkin is an expert so the margin of error is minimal
and you'll also have the right to change the model, even if it's a medical device, 
in the remote case his advice will not be accurate.
  It requires a 25 USD deposit that will be returned back to you when you'll place your order so it's free for all our customers. 
                              
The consulting is conducted via email, you just need to send the following info to consulting@pectushealing.com:

.Birthdate
.Body height
.Bodyweight
.Funnel depth
.The distance between the centers of the nipples
The following photos: (without a face for privacy)
FRONT VIEW:

1) Photo where the ruler is attached horizontally between the nipples

2) Photo where the ruler is attached vertically in the middle


SIDE VIEW: 

3) One photo half right/half front
4) One half left/half front
VERTICAL VIEW UP and DOWN
 (optional but valuable) 
You'll have your response in the shortest amount of time possible, thank you very much :-)