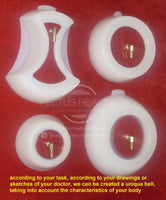 THE HIGHEST QUALITY ON THE MARKET
⦿ FDA Certified ⦿ Medical-grade Silicone ⦿ Orthopedic and Hypoallergenic

🚫NO Toxic materials from China

⦿ Lightweight polymer best comfort for long periods of time.

🚫 NO pain during the application

⦿ Airtight Suction & Stronger Hand pump

🚫 NO Pressure loss during the sessions

⦿ Copper connector & Unbreakable transparent base

🚫 NO Plastic elements easy to break
⦿ Exclusive 10 Years of Warranty 

⦿ Free Shipping Worldwide with DHL Express 7 days delivery
TRUSTPILOT Certified reviews WITH LINKS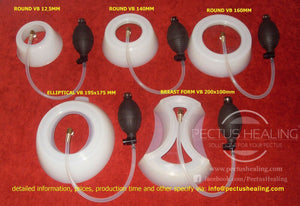 THE RIGHT MODEL SIZE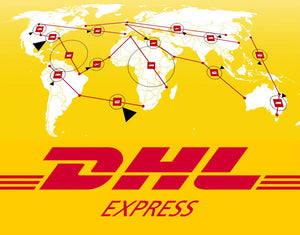 7 DAYS EXPRESS DELIVERY
We're a global company with new manufacturing and logistic centers in South America, EU and partners in 10+ nations to avoid any possible diruptions and provide you only the best service.
Free 7 days delivery worldwide with DHL Express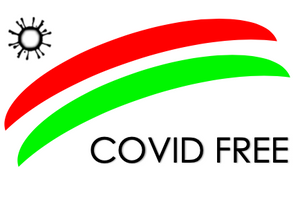 YOUR SAFETY, OUR PRIORITY
We're the only in the world Expressly manufacturing every Vacuum Bell (stockless) disinfecting it with isopropyl against COVID-19.

All our employers are tested and use
complete protection during all the phases of the production to give you total peace of mind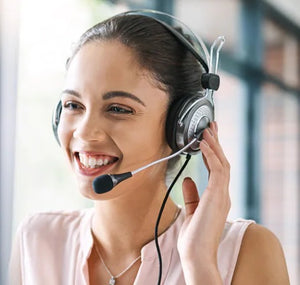 UNLIMITED SUPPORT
24/7 support during your Vacuum Bell Therapy, via chat, email, facebook and whatsapp.
We want to give you results
SAFETY AND PROTECTION
Using the highest quality materials and the best production standards we can offer an exclusive 10 Years of Warranty policy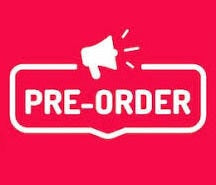 LIMITED ORDERS ONLY
Quality Over Quantity
has always been our philosophy
We'll consider increasing our production only if it'll not affect the quality of our medical devices
ONE SIZE DOESN'T FIT ALL
Different Pectus = Different Vacuum Bell sizes to use 
Science confirms this self-evident truth 
www.ncbi.nlm.nih.gov/pmc/articles/PMC5638434
Using the right model size is very important for the success of the Vacuum Bell Therapy
That's why developed over 15 Vacuum Bell Models looking for the perfect solution to every person who is suffering from Pectus Excavatum
⦿ For pediatric patients the 16 cm model is often too large, our 11, 12.5, 14cm models are the only non-invasive solution to correct Pectus Excavatum and avoid unnecessary and dangerous surgery. 
our biggest pride.

⦿ For Women we are the only in the world to have 3 Special Models to avoid dangerous pressure on the breasts and have an effective Vacuum Bell Therapy at the same time
⦿ For Bodybuilders and very irregular Pectus we developed a softer silicone polymer able to create a vacuum suction even with extreme chest morphology
⦿ Our Vacuum Bells 26 x 21 cm with irregular shape preserve the nipples from direct vacuum pressure and avoid complications like irritation and gynecomastia
⦿ Personalized device for very complex and asymmetrical pectus manufatured following the CT Scan of the patient is the only non-surgical solution fore very severe cases. We are the only in the world
WHY QUALITY IS SO IMPORTANT = RESULTS
TO GET RESULTS YOU'LL NEED TO USE THE VB AT FULL POWER:
🚫 Chinese VBs have sharp and cutting edges making impossible to create any strong vacuum pressure,
Risking skin damages, scars and wounds
Pressure leakage makes impossible any strong application

TO GET RESULTS YOU NEED TO USE IT FOR LONG TIME:

🚫 China bells are made with rigid poor-quality materials each application will be painful making impossible to come even close to the 1500 hours of the Vacuum Bell Therapy
The poor quality will make them break soon as well

TO GET RESULTS YOU NEED THE RIGHT MODEL SIZE FOR YOUR PE
🚫 China bells are 1 or 2 sizes max while only with the correct model size for your pecific Pectus the VBT will be effective 

Using the wrong size device can cause nipple inflammation, gynecomastia and even worsening your pectus

YOUR HEALTH WILL BE IN DANGER

🚫 Chinese vacuum bells are made of toxic plastic increasing the risk of allergies and toxicity in your body and creating serious problems for your system

YOU'LL WASTE YOUR TIME

🚫 In the "best scenario" with a bad device you'll waste 2 years of your time without results 

I'm sure you want to avoid all of them, isn't that so?

Now ask yourself: do you want a Chinese plastic toy that looks like a Vacuum Bell, but it's ineffective and even dangerous? 

Or do you want an high quality medical device to effectively correct your Pectus without surgery?
If you care about your Pectus as we're sure you do, the answer is pretty easy, isn't that so?
THE BEST VACUUM BELLS ON THE MARKET
⦿ Medical-grade Orthopedic Silicone: we use a special formulation developed in our laboratory, hypoallergenic and completely non-toxic, it allow to create a perfect vacuum and it's able to adapt to every Pectus conformation, it's very soft and delicate to the skin so you'll be able to use it at full power for long periods of time without any problem. Our silicon is thick and resistant to ensure a long longevity, crucial to achieve the 1500 hours average necessary for a complete and lasting remission. 
🚫 Our competitors (Klobe excluded) use rubber or poor quality silicon made in China that is toxic, rigid and painful to use for more than few minutes 
⦿ The Connector is the most fragile part of the Vacuum Bell, we're the only in the world using an Unbreakable Copper Connector able to resist to every possible impact
🚫 Our competitors use a Plastic connector (Klobe included), that means if you'll drop it even one time it will be gone forever, while it could never happen with our device.
⦿ Our Vacuum Bells are completely airtight with a constant vacuum effect avoiding any lack or pressure,
🚫 You can read a lot of comments in independent forums like Reddit about our Chinese competitors complaining about the never-ending pressure loss of their device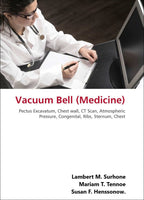 VACUUM BELL THERAPY IS PROVEN BY SCIENCE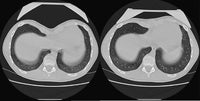 WHAT IS THE VACUUM BELL?
The Vacuum Bell is a Class I Medical Device for the non-surgical correction of Pectus Excavatum. It creates a powerful suction, effect (314 kg) able to lift the sternum in the correct position. 
It's very easy to use.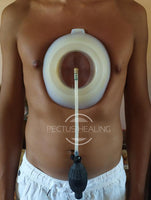 WHAT IS THE VACUUM BELL THERAPY?
It's a 3 steps process using the Vacuum Bell to lift the sternum and be able to correct Pectus Excavatum:

1) Softening cartilages and ligaments to allow the sternum to move up
2) Adaptation of the muscles and the core structure of your body Specific physical exercises will speed up the process. A good posture during daytime and sleep is also important

3) Allow the ligaments and the cartilages to fix into the new correct correct position
The sternum lifting will last more and more after each session until you'll get a complete correction.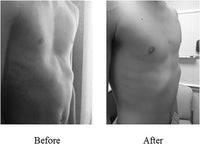 HOW LONG TO CORRECT PE?
1500 hours average of application are necessary for the PE correction.
It's variable among the age and the severity of the Pectus. Young patients will need less time because their cartilages are already flexible, the structure of their body is in the growth phase and stem cells and collagen production are faster

The sternum will lift almost immediately during the application even if the ligaments, the cartilages and the muscles will need time to adapt and fix into the new correct position.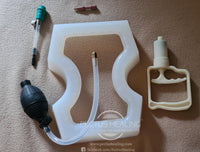 PRESSURE AND LENGHT
Increase gradually the pressure and the length of each VBT session as the body needs time to adapt,
Pump until you will feel a bit of discomfort, wait a couple of minutes, then pump a little more only if the pressure will not become painful, so you'll find the pressure level for the session, doing so you'll be able to use the device at full power in a couple of weeks 
Average time of application to 2 hours a day, even if many patients are trying to increase the total daily hours to followed by their doctors with no problems, listen always to the feedback of your body.